eWaste
Now purchasing electronic waste. If you have old or unused electronics lying around, don't let them go to waste – we'll give them new life while offering you a fair price!
At Cash4Cans, we buy a wide range of electronic devices, including:
TV's
Hard drives
Computers
Laptops
Cell phones
Motherboards
Tablets
Routers
Qualifying items include
Computers
TV's
Tablets
Cell phones
Servers
Routers
Laptops
What Does E-waste Mean?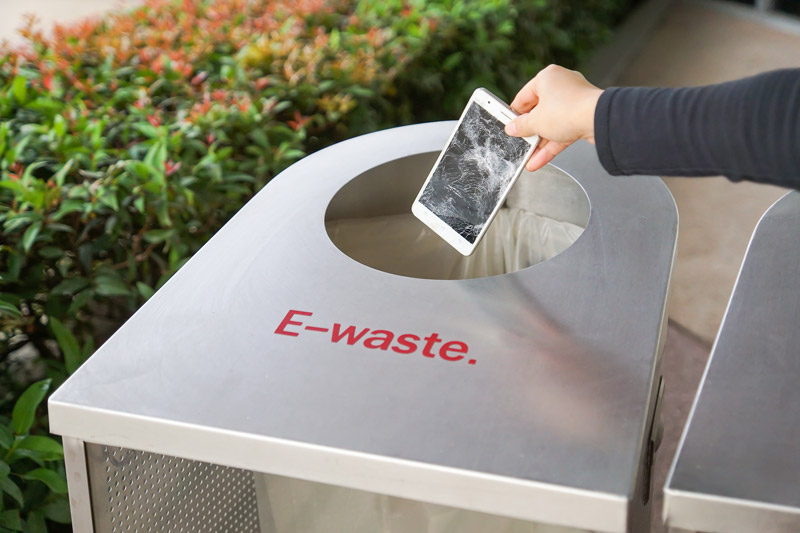 E-waste refers to electronic waste. It is a term used for describing the working and broken electronic or electric items that have been discarded or donated away. Usually, these are sent to the charity resellers. If electronics go unsold, they are thrown away. E-waste includes products that are unwanted, unworking, or approaching the end of their lives.
People have also come up with the notion of "Digital rubbish" when talking about e-waste. Moreover, e-waste can be dangerous as it contains toxic chemicals that may leach from the metals if buried in the soil. However, it can be restored, recycled, refurbished, or reused.
Common e-waste Items:
Here is a list of the very commonly found e-waste items:
Should you dispose of an old or broken TV in the trash?
No, you must never dispose of an old television in the trash. Moreover, the garbage collectors do not even pick them from the trash. Hence, do not. The reason behind this is that TVs contain chemicals that require safe disposal through safe methods.
How should you get rid of an old or broken TV?
You always have an option to donate your television. There are several charities out there that accept working TVs or those that still have some chance to work. For donation, you'll have to drop it off by yourself.
Returning to the manufacturer
You can return the old or broken TV to its manufacturer. Usually, the companies offer to take back the old or broken TVs to recycle or refurbish them. You can contact the manufacturer to know whether or not your product is eligible for the offer.
Giving to a recycling center
Another option is to hand it over to a recycling center. Many recycling centers even offer a pick-up service depending upon the area you are in.
Importance of recycling a TV
Recycling televisions can help recover precious materials that can be easily reused. These materials include metals, plastic, glass, etc. Recovering allows reducing energy and the cost of resources required to manufacture new products.
Recycle with Us Today
Cash4Cans Recycling Center is located at 7633 Cypress Ave. (Across from El Patio Market), Riverside, CA 92503, United States.

Business Hours:
Monday - Friday 8:00 AM to 5:00 PM
Saturday 8:00 AM to 5:00 PM
Sunday 9:00 AM to 2:00 PM
To speak with one of our e-Waste recycling experts.
Call Now
Home Entertainment Devices
Cable Box w/Hard Drive
Cable Box w/o Hard Drive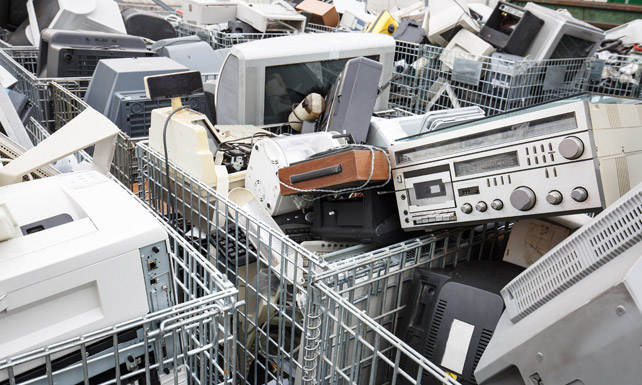 Communications And Information Technology Devices
Cell phones
MT-PC Wire/Cord No Adapter/Trash wire
Walkie Talkie
Cell Phone w/o battery (need picture to confirm)
Cell Phone w/battery
Smartphones
Desktop Computers
Computer Monitors
Laptops
Circuit boards
Docking Station
Hard Drives
AC Adapter (Laptop: must be separate)
CD ROM (only)
PC complete
PC incomplete (w/o CPU) or (w/o RAM & HDD)
Routers / HUBS / Modems (need to verify with pictures)
Server complete (80%) (exclude hard drive cabinets & Server array)
Server incomplete (exclude hard drive cabinets & Server array)
Server Power Supply
Test Equipment
TV/Monitor Board
Handheld Smart Scanners (need pictures to confirm)
Hard Drive w/board (complete)
Hard Drive w/o board (complete)
Hard Drive w/board (damaged) (not shredded)
Hard Drive w/o board (damaged) (not shredded)
Networking Equipment / Switch (need to verify with pictures)
Laptop: Scrap incomplete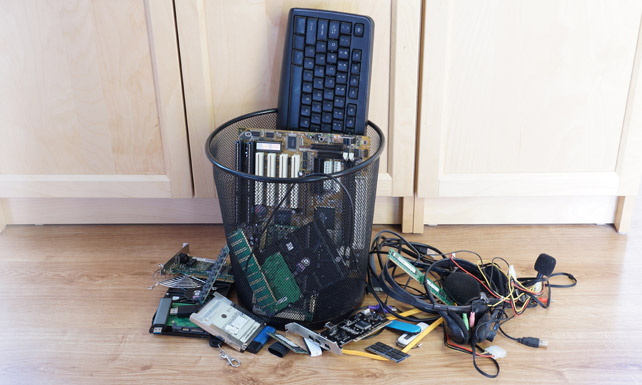 Home Entertainment Devices
DVD players
Blu Ray Players
Stereos
Televisions
Video Game Systems
CRT TV's
Flat TV's/monitors/Projectors
Rear Projection
Plasma TV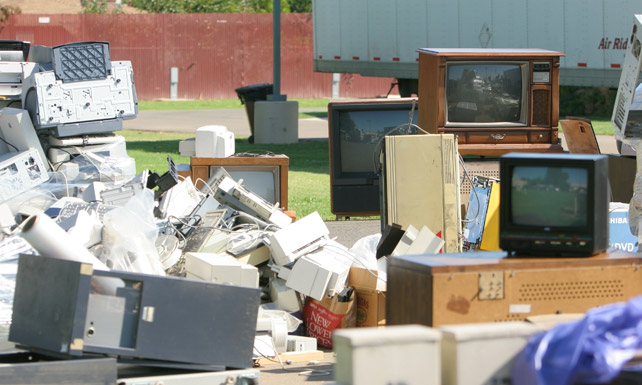 AC Adapter w/wire
Power Supply w/ wire
Power Supply w/o wire
Remote Controls
Electrical Cords
FitBits
Smart Watches
Electronic Digital Meter w/board
Credit Card Machines
Industrial Power Supply
Yellow Power Board
UPS w/o Battery (Plastic case)
UPS w/o Battery (Iron case)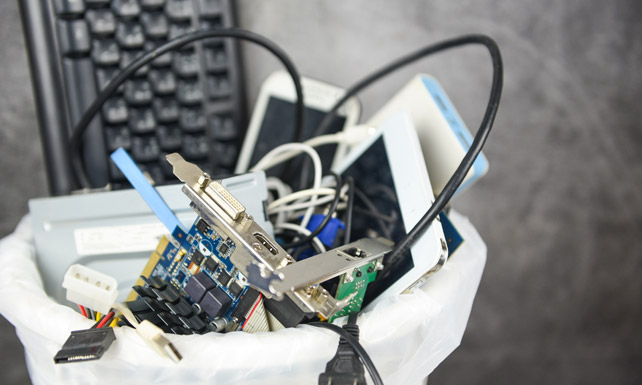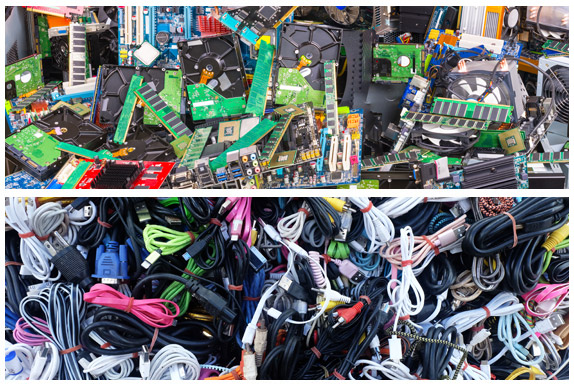 Copiers/Printers
Cords and Cables
Wi-Fi Dongles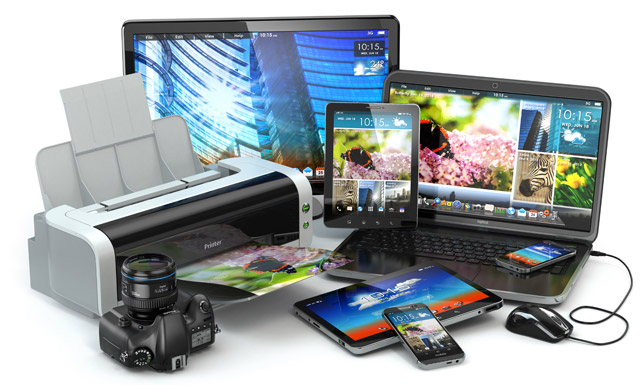 How Should You Dispose Of E-waste, And Why?
The issue of how to dispose of unwanted or old electronics is not anything new. In fact, it has been prevalent for the last several decades. People use more electronics nowadays than they did previously. An increased rate in the purchase of electronic devices has automatically led to increased production of e-waste now.
Everyone on the planet should follow the slogan of the 3Rs to dispose of any kind of e-waste, particularly. According to the 3Rs:
Reduce e-waste production by using your electronics smartly and maintaining them.
Reuse your electronic devices if they are still functioning by selling or donating them.
Recycle those items that are either malfunctioning or damaged.
Please know that disposing of any electronic devices, including monitors, televisions, laptops, mobile phones, etc., with regular garbage is strictly illegal in some parts of the US. Therefore, if you feel that your electronic devices are obsolete, you must look for an organization that offers recycling in an organized manner.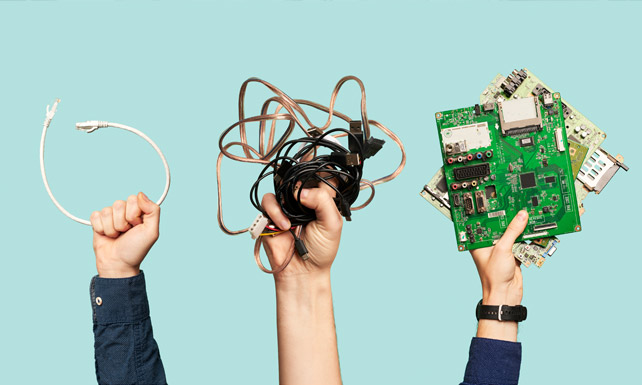 E-waste Problems:
The definition of e-waste is not confined to typical electronic goods like mobile phones, laptops, and computers. It has been expanding, just like technology. With time, more sophisticated electronic devices are being manufactured. Let's take the example of 'smart home.' It consists of an uncountable number of electronic devices that can perform so many tasks, from switching on and off lights to having coffee ready even before waking up.
Unfortunately, a significant amount of e-waste is produced by people each year. It consists of all these devices along with many others. Most significantly found devices in e-waste are none other than laptops, computers, mobile phones, etc. People who are very fond of buying the latest gadgets appear to discard the previous devices even if they work perfectly fine. The latest features in the new gadgets make them too irresistible.
With the growing rate of e-waste comes an ever-increasing number of problems. We've tried to list down a few issues of e-waste below: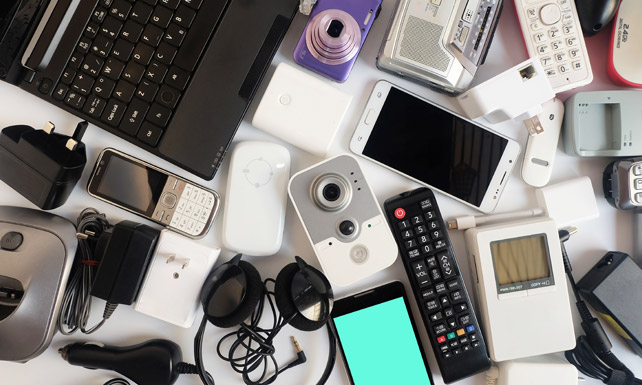 Negative Impact On The Environment
Electronics are generally safe to operate when they are in use, but they release toxic materials once disposed of. Even though electronics are a part of everyday life now, we cannot underestimate their harmful effects on the environment. E-waste is detrimental to the Earth in several ways, i.e., damage to Water Supplies, Air Quality, Soil, and Wildlife.
Potentially hazardous electronic devices are causing landfills across the globe. According to the Environmental Protection Agency study, about 60 million metric tons of e-waste end up in landfills in the US each year. E-waste leaks sludge into landfills containing traces of chemicals—eventually, such toxic matter pools into the Earth below the landfill. The soil becomes toxic when materials like lead, cadmium, mercury, arsenic, and polychlorinated biphenyls (PCBs) seep into landfills.
In environmental terms, the phenomenon of seeping into landfills is called leaching. It is unpredictable how many chemicals end up in the dump, but it is sure that trace toxic matter leaches into the groundwater. The toxins from the e-waste flow into the ground and pollute the drinking water. This, in turn, harms the health of wildlife that is drinking that polluted water.
Even recycling e-waste can cause environmental damage to some extent. For instance, combustion used to recover metallic elements from cables and wires emits chlorinated and brominated toxins into the air. In addition, the disposal of industrial effluents into the underground aquifers on a regular basis degrades the quality of drinking water by making it poisonous.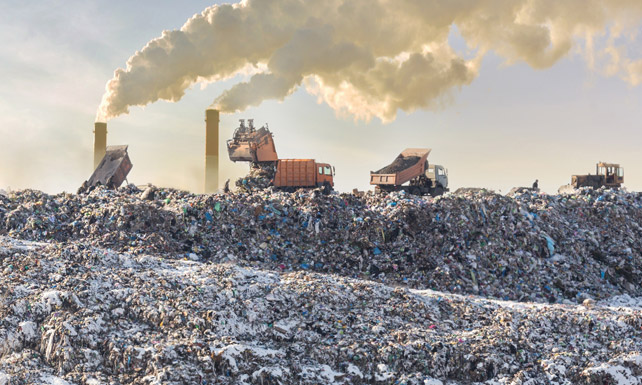 Keeping in view the environmental damage caused by these devices, the government must introduce policies that hold everyone accountable, particularly the producers. It should extend beyond the point of sale and to the end of a product's life.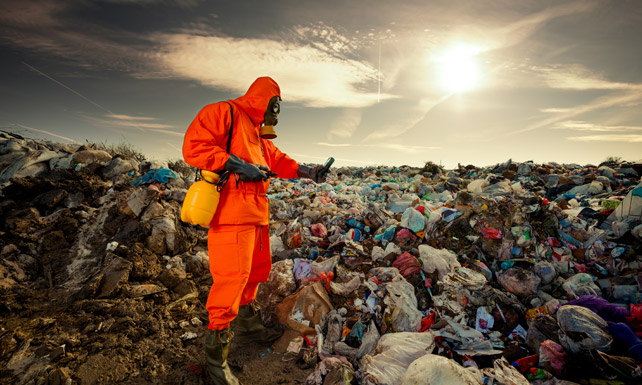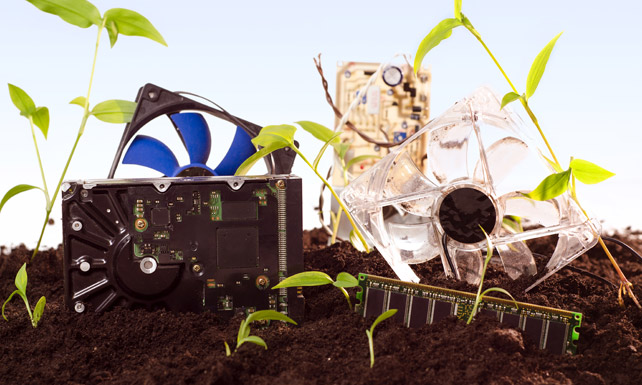 In this global era, phishing scams are just one of the threats to your business. When you overlook your e-waste, you are putting your data at risk. Throwing away your electronics without erasing your data puts you at risk of having your data leaked, stolen, or misused. The hard drive and memory drive inside your computer and smartphone, respectively, can be a liability if thrown away carelessly. Someone can view it on another device. The only way to dismantle your electronics without risk of data theft is through the physical destruction of electronics by trained and professional e-waste recycling experts.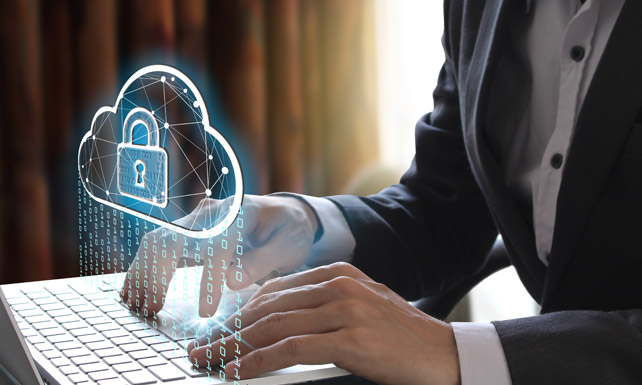 How Can You Help?
Almost all types of e-waste have many recyclable elements, for instance, plastic, glass, and metals. These materials may be obsolete to consumers, but they can be used to manufacture other electronics. Strangely, these devices are labeled e-waste when they are not entirely useless. However, in many cases, they are thrown away in ways that are detrimental to the environment. You can help by giving your e-waste to recycling centers. It serves many practical purposes like protecting the environment. For example, E-waste recycling will prevent harmful electronic waste from reaching landfills. Also, providing recovered parts from e-waste to manufacturers can help them manufacture new products.
At Cash4Cans recycling, we have the solution to your e-waste problems. We offer reasonable rates for your electronic waste.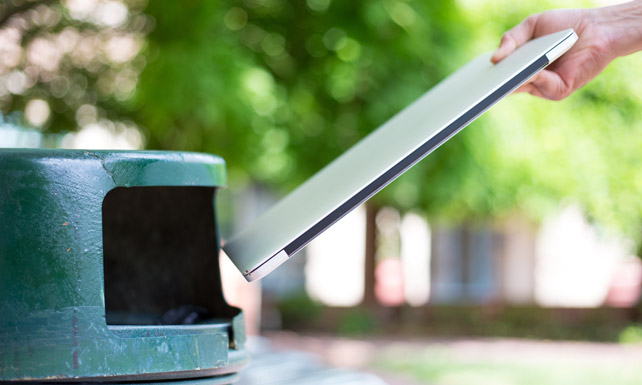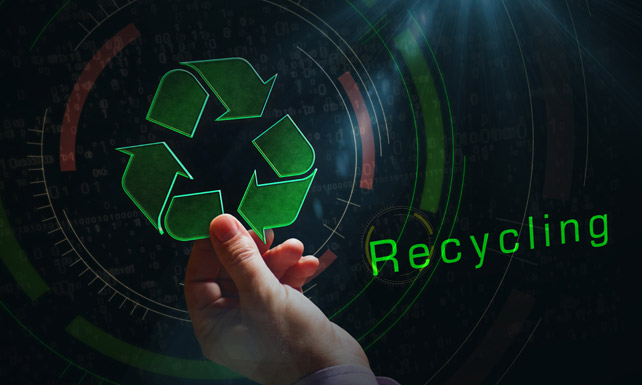 How Is Recycling E-waste Good For You?
In today's world, almost everyone owns multiple electronic gadgets. They use lots of energy and resources to manufacture. Rapid changes and improvements in electronic devices often lead to discarding older ones, which is then regarded as e-waste. As we know, millions of tons of e-waste are produced per year. Imagine the number of resources wasted and the large areas occupied by the landfills, rendering land useless for decades.
To conserve resources and save space that landfills cover, it becomes mandatory to recycle electronic waste. The release of toxic and harmful poisons in the air is reduced, and marine life enhances when plastic is not thrown away into the sea. However, as we are a part of this environment, you should not forget that all the toxic material coming out of the e-waste will harm us. These toxins from e-waste are partially responsible for deadly diseases in human beings as well as animals.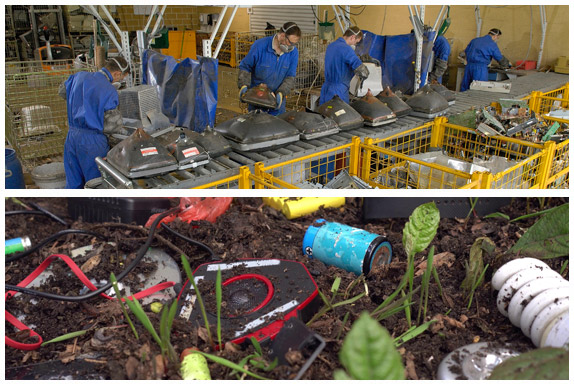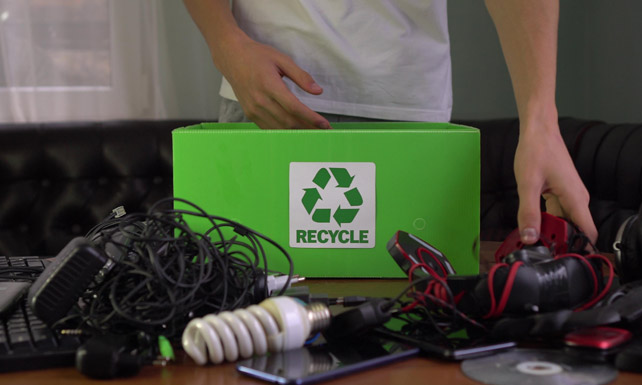 Shocking Facts About E-waste:
If you do not properly dispose of e-waste, it can destroy the environment. Due to this, recycling programs are often initiated to prevent environmental damage, and the essential ecosystems are saved. Materials like plastics, metals, and glass are all recyclable. They can be highly damaging to the planet if left unrecycled.
In 2009, e-waste made up about 2.37 million tons, including old TVs, mobile phones, and smartphones, among other electronics.
E-waste constitutes 2% of the USA's junk in landfills, but it has around 60% toxic waste.
In the twenty-first century, cell phones are made of valuable metals such as gold or silver. Yet Americans throw away phones containing around $60 million silver and gold each year.
When around 1 million cell phones are recycled, 35,270 pounds of copper, 770 pounds of silver, 70 pounds of gold, and 33 pounds of palladium are recovered for reuse.
To manufacture one computer and monitor, about 500 lbs of fossil fuel, 48 lbs of chemicals, and 1.5-ton water is needed.
In the year 2019, over 53 million tons of E-waste were produced. The weight of this waste was equivalent to that of 200 Eiffel towers and reflected an increase of over 2 million tons from the prior year. You will be shocked to learn that around 17 percent of this was recycled, which leaves more than 80 percent of the e-waste discarded in unsustainable ways. Undoubtedly, its means of disposal ended up harming the planet.
We do not usually think about where our discarded electronic waste ends up, but the hard truth is that electronics, when improperly discarded, pose an environmental hazard. Also, without proper recycling methods, any exposure through inhalation, skin exposure, and, at worst, ingestion of toxins can lead to permanent brain damage.
You may not realize, but everyday items are the most significant contributors to E-waste. What we use daily, like computers, cameras, and even vacuum cleaners, is the worst type of e-waste. For instance, such harmless devices made up 17 million tons in 2019 alone.
Because we discard so much mercury without recycling, we lose about 50 tons of mercury every year. Consequently, to make new devices, companies mine and ransack the planet's mercury reserves, causing irreversible damage to the planet's reserves. So, we must recycle components of electronic waste as it will save the world's precious resources.
By recycling e-waste, you can save the planet from the damage caused by e-waste.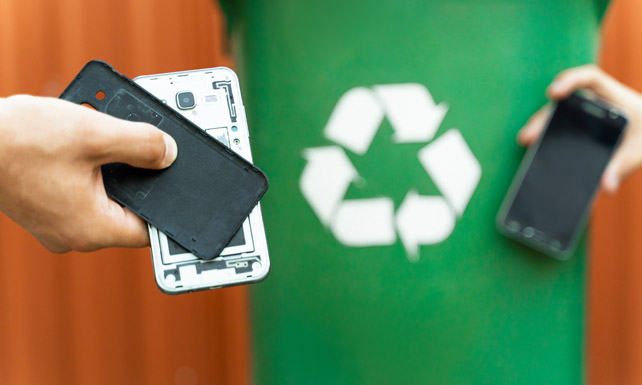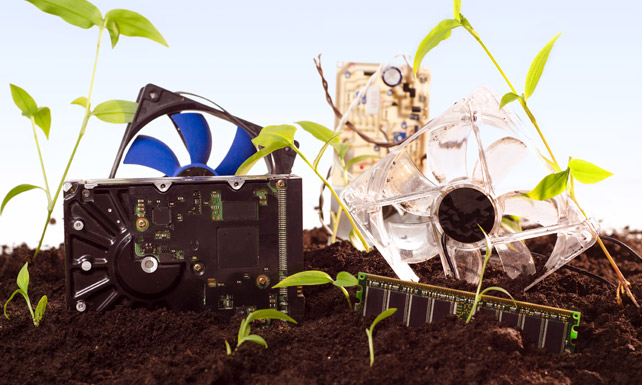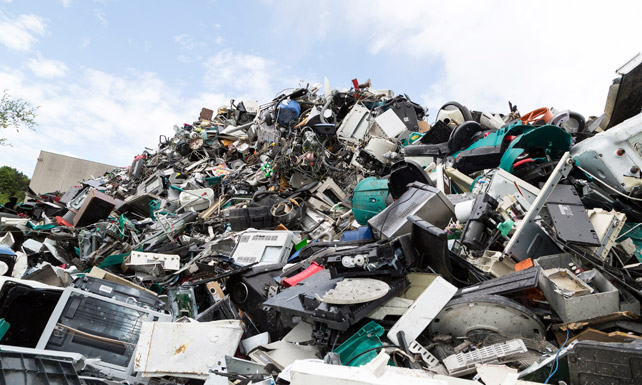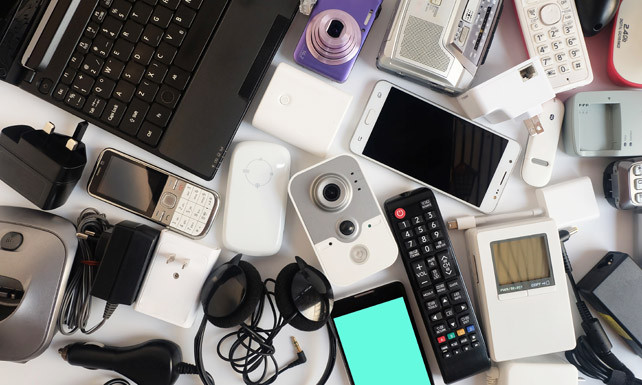 What Products Do We Take?
Glass beverage containers CRV
Aluminum Cans CRV
Aluminum CRV
Pet Plastic CRV
CRV glass
Scrap metals
Copper
Brass
Copper tubing
Aluminum
Stainless steel
Radiators
Copper wire
Brass
Steel
Circuit boards
Aluminum CRV
Pet Plastic CRV
CRV glass
Scrap metals
Plastic beverage containers CRV
We Purchase E-waste From You!
Cash4Cans Recycling Center buys different kinds of e-scrap from anyone all over the United States who is willing to sell it rather than disposing of it. We offer competitive market prices, customer support, scheduled reporting, and secure payment options. These, together, make sure that a customer has a remarkable experience with us.
Join us in our mission to make a positive impact on the environment while getting paid for your electronic waste. Visit our website or reach out to us today to learn more about how Cash4Cans can help you recycle and sell your unwanted electronics.
Turn Trash into Treasure: Sell Your E-waste Today!

Call Now

951-352-5995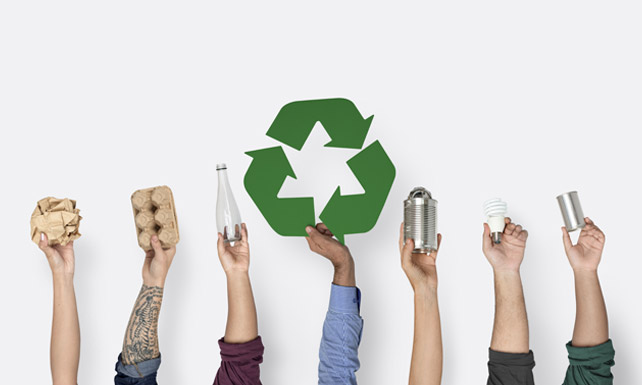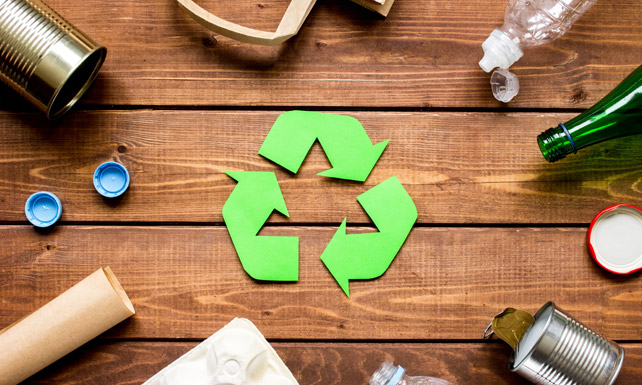 How Do We Work?
Our focus is to nurture sustainability throughout our company. It means that we are working every day to deliver valuable services to help our clients solve their problems. At Cash4Cans, our employees thrive through a pleasant work culture and secure operations. Our sustainability culture also focuses on conserving natural resources. However, the most crucial part is that it has enabled Cash4Cans Recycling Center to flourish and adapt to the daily challenging grinds of the competitive market.
We take care that every step of recycling is carried out without producing any contamination or hazards. Cash4Cans does not take a sigh until it is done with every ounce of e-waste. There is a range of reliable and sustainable solutions for processing tons of non-hazardous materials for all of you to survey. Through these, we are continuously making efforts to preserve our environment for the present generations and the future generations to come.
As far as non-hazardous e-waste recycling is considered, you can trust that Cash4Cans Recycling Center will get you out of trouble quickly. You and us, together, can build a sustainable Earth and create a better future for all. Here, we have a big parking lot with plenty of spaces, tons of baskets to load your recyclables into.

Our recycling team does not pause until all the eWaste we receive is properly recycled and disposed of. With our sustainable e-Waste solutions, tons of hazardous materials are recycled each day, contributing to preserving the environment for generations to come. We are hands-on. And you may ask: what is the result of eWaste recycling? The answer is clear: a healthier planet where we reuse waste that could be hazardous for the Earth if it went into landfills.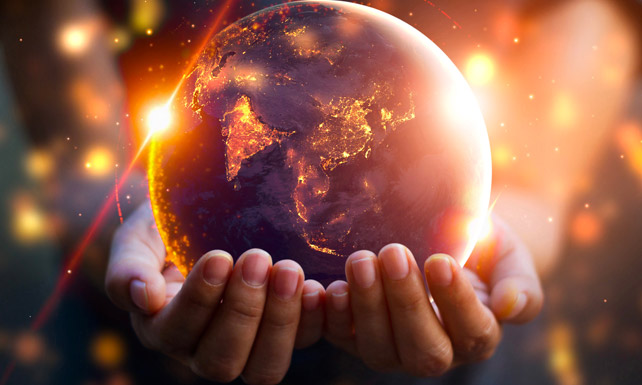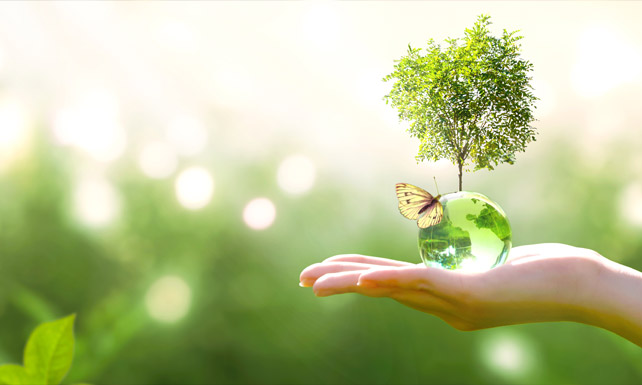 How Are We Different?
We are one of the most trusted e-waste management and recycling centers in the US. By building trust and providing remarkable customer service, we form lasting relationships with our customers and grow Cash4Cans them. Our diligence towards our services and customer satisfaction knows no bounds. We provide remediation, recycling, and disposal and reuse solutions for discarded electronic materials. Cash4Cans company offers a full service and takes care of multiple waste streams from different types of customers.
At Cash4Cans Recycling Center, our team of industry veterans strives to provide you an e-waste free environment. This we do by taking any kind of non-hazardous e-waste materials and recycling them. We specialize in recycling e-waste for precious metals recovery. For instance, scrap computers used telecommunication equipment, test equipment, networking, old cell phones and smartphones, and other types of discarded electronics.
Every day we approach recycling with a hands-on, detail-centered approach to recycling and reusing waste. We also customize waste recycling solutions for your home, office, or company tailored to your goals.
Our Focus:
Our primary goal is to build a better future for our people and the Earth. If you have any questions about disposal, recycling, and reuse, we will answer them as soon as possible. We provide recycling services for e-Waste generated by home and office appliances and everyday use items. So, feel free to contact us to start your recycling journey with us.
Why eWaste Recycling is a Lifeline for Earth Right Now?
Unfortunately, there are not many people who recycle their electronic devices when they become outdated. What's more, you might be surprised to find out how much valuable material an old laptop or smartphone has. Quite literally, there is gold inside used electronics. Compared to gold ore, 100 tons of smartphones have more gold, which can be reused to make electronics.
Yet in late 2015, over 435,000 tons of mobile phones were discarded, containing valuable gold and rare materials like copper, silver, palladium, and platinum. E-waste is not junk as it contains valuable materials. Also, we should not forget that e-waste is responsible for 70% of harmful substances that pollute the Earth every day.
The trouble does not end there. Humongous amounts of e-waste are sent to landfills and incinerators to be burnt. As consumers rush to buy new electronics, discarding old ones, we are burying tons of e-waste every year, creating unprecedented pressure on the environment and thereby collective health and wellbeing.
Till 2017, 1.46 billion smartphones were sold. By 2020, the figure is expected to go as high as 2.87 billion. And as the Internet of Things (IoT) keeps expanding the internet connectivity beyond the typical devices such as laptops and smartphones to non-internet devices, it is anticipated that within a very few, the number of network devices in use will be up to 50 billion.
We need to recognize the issue and do what we can to mitigate the crises: recycling e-waste in sustainable ways. Want the environment to be cleaner, healthier? Commit today, and recycle your unwanted electronics. And remember, knowledge is power. You can help the planet by learning more about e-waste and educating your community, friends, and family about this challenge, so they join in the recycling efforts, too.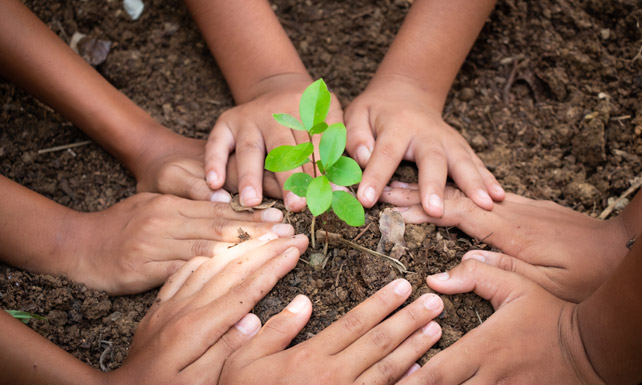 Got Any QUESTIONS? Contact Us